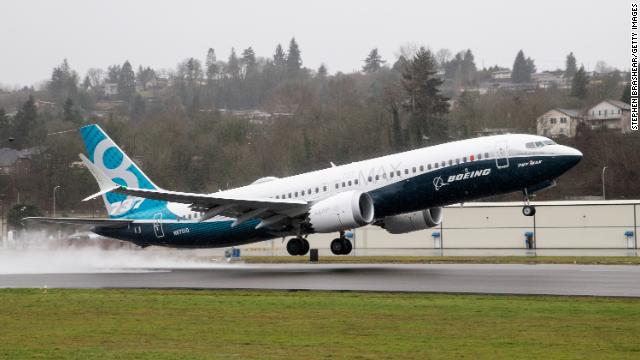 US aviation officials will meet Thursday with regulators from around the world to discuss their plans to get Boeing's 737 MAX jet back in the skies.
Dan Elwell, acting administrator at the US Federal Aviation Administration, has said the United States will be the first to certify the 737 Max for flight. But he hasn't articulated exactly when that would be.
The 737 Max, Boeing's best-selling plane, has been grounded since March. Regulators banned the 737 Max 8 from flying after an Ethiopian Airlines flight crashed earlier that month, killing 157 people.
That followed another tragic incident in October, when a 737 Max 8 operated by Lion Air crashed off of Indonesia, leaving 189 passengers dead.
The ordeal has hammered Boeing (BA), whose stock is down almost 20% since the beginning of March. Airlines complain that the grounding has cost them hundreds of millions of dollars, and a growing number are demanding compensation from Boeing. Orders for the jet have dried up, and deliveries have been suspended.